martina
Astreo table lamps are one of the most recent introduction in Le Coq Porcelaine assortment and have already met with success!
From ancient Greek: Ἀστραῖος, Astràios, «starry»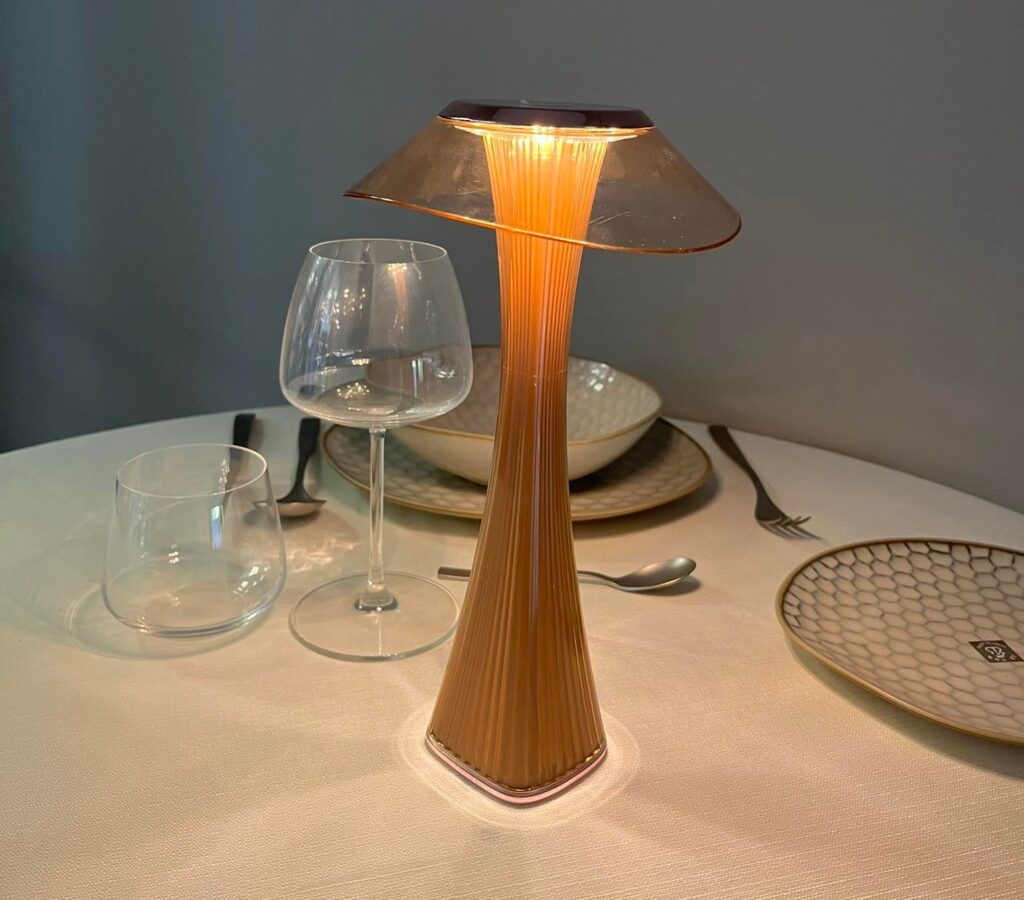 This collection
With their modern pleated design and two available finishing, copper and charcoal grey, Astreo table lamps are the perfect combination of aesthetic quality and functionality.
The led table lamps fit in every scenario from restaurant to hotel lounge, thanks to their dimmerable feauture, and will deliver a dreamy atmosphere to the mise en place.
Rechargeable and wireless, they are extremely easy to use: a soft touch on the top of the lamp and a second the table will be lit and ready for the occasion.
What about changing the color temperature? Easy done! By softly brushing against the touch sensor, the temperature will change from cold, to warm to daylight.
The intensity is also adjustable:
Press the touch sensor untill the desired intensity.
turn off the lamp. The setting will be recorded and will correspond every time the lamp is switched on.
Astreo table lamps features
Three light modes: warm, cold, daylight
Battery life 8-20 hours, depending on the intensity
Astreo table lamps accessories
The USB multi-port charging station with power switch is also available.
The station allows to charge 12 table lamps simultaneously and is equipped with European power cable.
Looking for inspiration? Follow us on social media!
Keep an eye on our IG account to get inspired by the most intriguing table setting and to keep up-to date with the latest trends!
Discover also all our proposals of furnishing accessories, like the majestic Atlantis fire pits and sophisticated Stylos candle holders!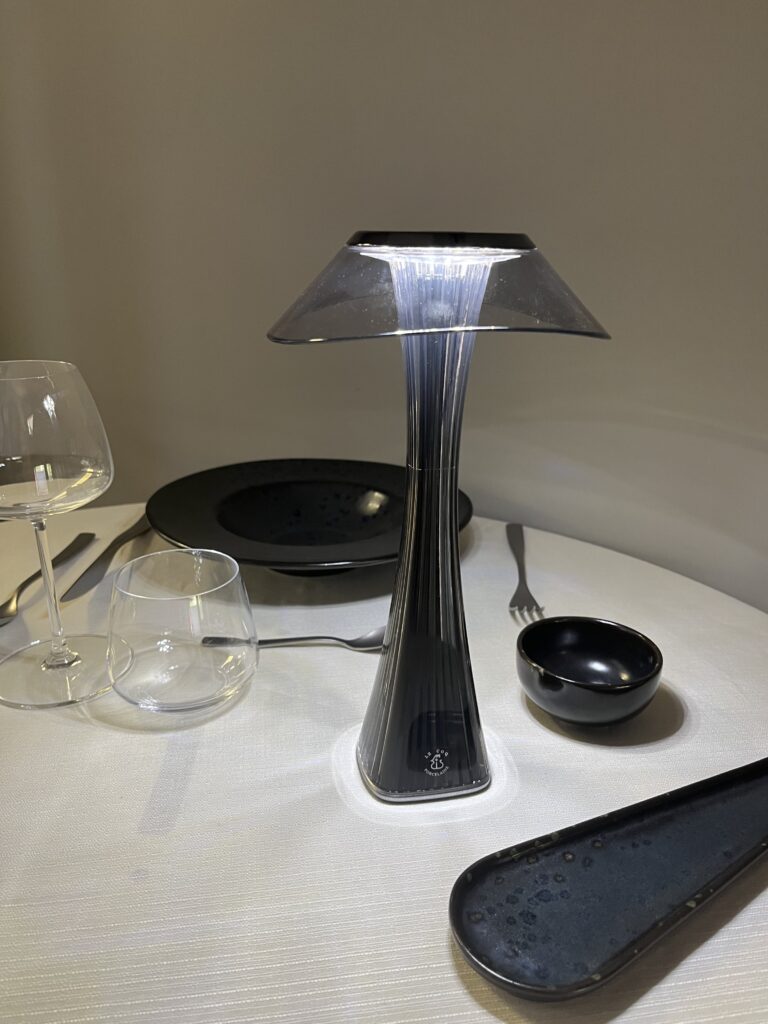 ---