The brand LE COQ PORCELAINE
---
LE COQ PORCELAINE's project comes to reality in 2019, when the brand is acquired by ILSA s.r.l.; from here the company embarks on a new itinerary of designing and developing high performance products intended for the Ho.Re.Ca. and banqueting world.
The Animae project
---
Amongst the marvelous Le Coq Porcelaine repertoire we have introduced a new collection with a precious design that literally "inspired" us to start a side-project.
Inspirations
---
Get inspired by our collections through culinary creations and table setting.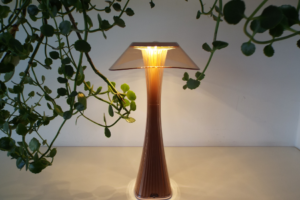 Astreo table lamps Astreo table lamps are one of the most recent introduction in Le Coq Porcelaine assortment and have already…
read more
---
Our work on unique designs and shapes advances with the research for the best supplier and high-quality materials