martina
Zephyrus collection drinking glasses
Zephyrus collection drinking glasses by Le Coq porcelaine are made of alabaster glass and manufactured in Italy.
A whirlwind of color, a cool breeze that recalls the breath of the winged divinity that personifies the west wind.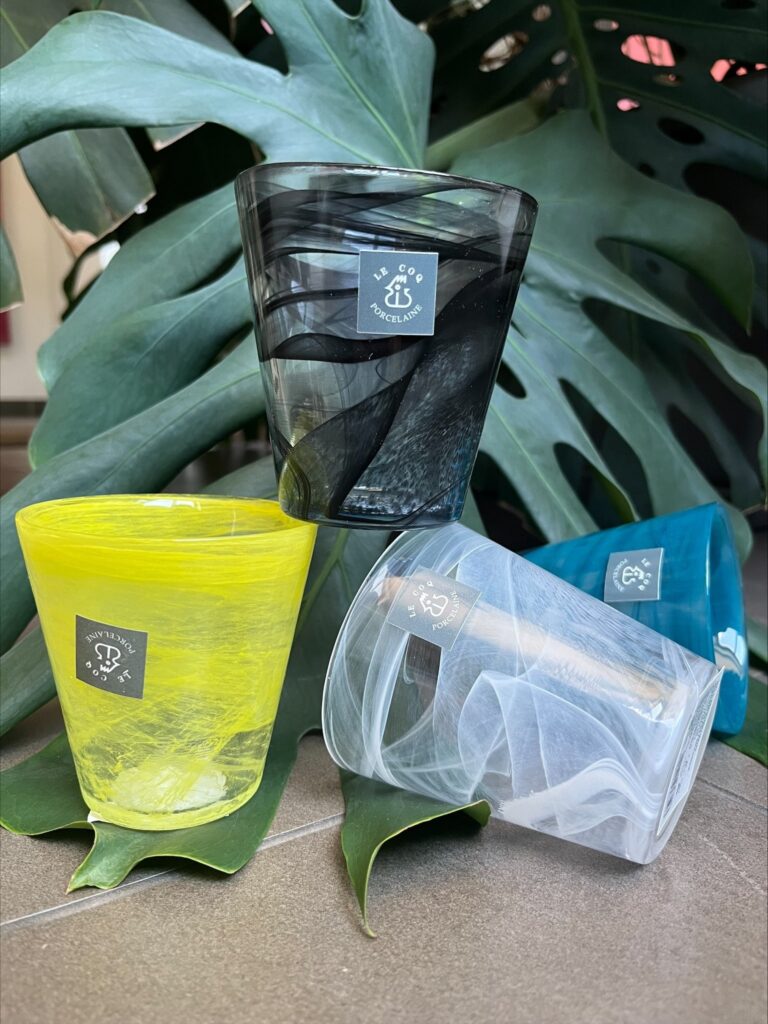 This collection
The drinking glasses are dishwasher safe and stackable. These features combined with the beautiful design make this collection highly functional and aesthetically appealing at the same time, hence a perfect solution also for banqueting and catering events.
Zephyrus glasses are available in 6 bright different colors. Take a look!
Technical feature of Zephyrus glasses
What does alabaster glass mean? During the production of such material the color is mixed within the glass (and not applied externally).

The very high value of the products made with this procedure is that the color never fades away: for this reason, Zephyrus drinking glasses are dishwasher safe.
Aesthetic features of Zephyrus collection
The color is blended within the glass. This rotatory movement is what creates the aesthetic feature of the drinking glass with its characteristic "vortex" effect (hence the name of the collection, zephyrus, which recalls the whirlwind of the spring breeze).
The production procedure itself makes each glass unique and irreproducible.
Looking for inspiration? Follow us on social media!
Would you like to know how to combine Zephyrus glasses with other Le Coq Porcelaine collections? Keep an eye on our IG account to get inspired by the most intriguing table setting and to keep up-to date with the latest trends!
Discover also all our proposals of furnishing accessories, like the majestic Atlantis fire pits and sophisticated Stylos candle holders!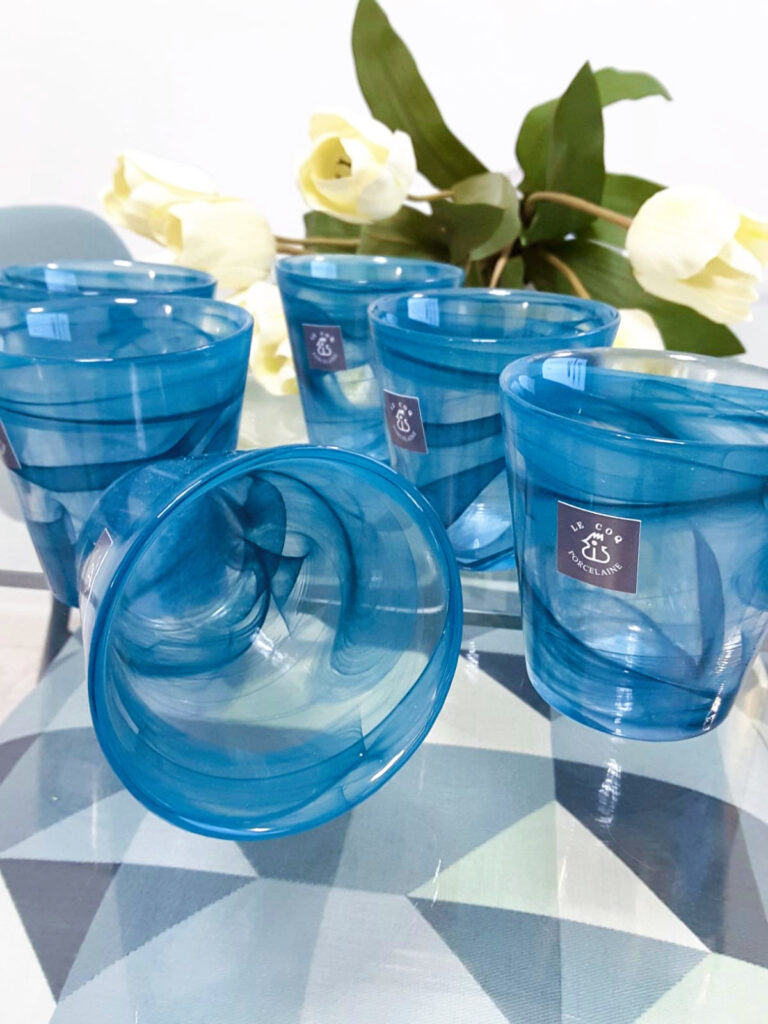 ---