martina
Oriental concept, embossed decoration and harmonious shapes: this is Kerasiá, the latest introduction in Le Coq Porcelaine assortment.
Kerasiá, from Greek κερασιά, cherry tree, symbol of harmony and inner peace.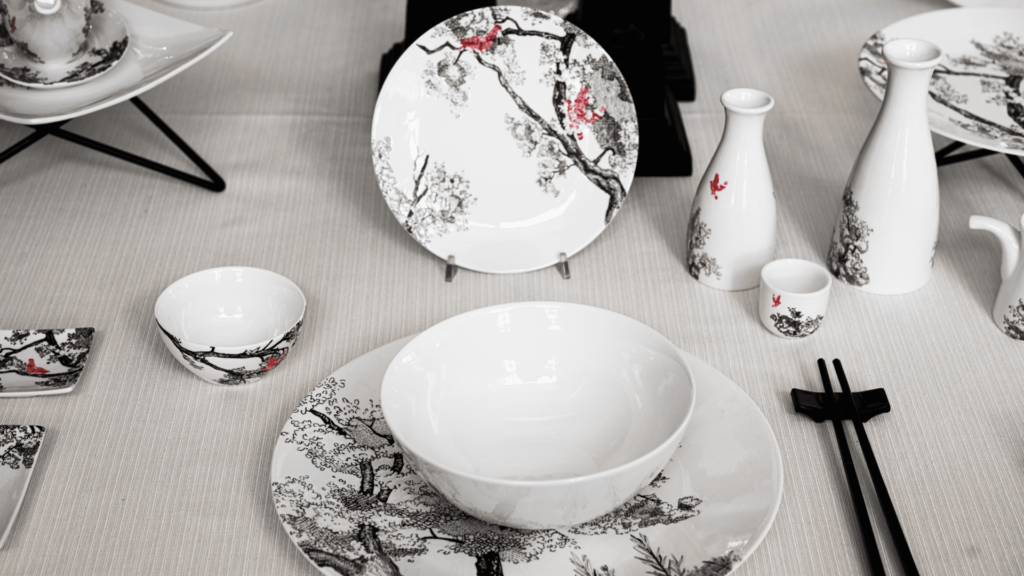 Kerasiá: which material is it made of?
This collection in made in Alumina Porcelain. Alumina is a typer of porcelain enriched with aluminium.
Le Coq Porcelaine alumina presents 34% aluminum which enhances the hardness of the material and its resistance to impacts and scratches
Kerasiá decorations are in relief; this detail bestow gracious and sophisticated style on each item. This collection is dishwasher safe
Mise en place and atmosphere with Kerasiá
This collection items perfectly fit oriental concepts. Different size plates add value to food presentations; the bowls are ideal to serve poke and similar culinary creations; accessories like the saké set enrich the table setting.

And what if you don't serve sushi, but still love this design? The solution is just a click away! Kerasiá exquisitely matches with Ellenika collection to offer elegant solutions for a sophisticated and trendy table setting.
About the collection
More than 20 items are included in this collection: not only plates, but also many accessories. Trays, bowls, saké bottles, coffee cups and more.
Take a look at our social media profiles
Aren't you a bit curious to find out how Kerasiá and the other Le Coq Porcelaine collections look like when set on the table? You only have to follow us on our IG account!